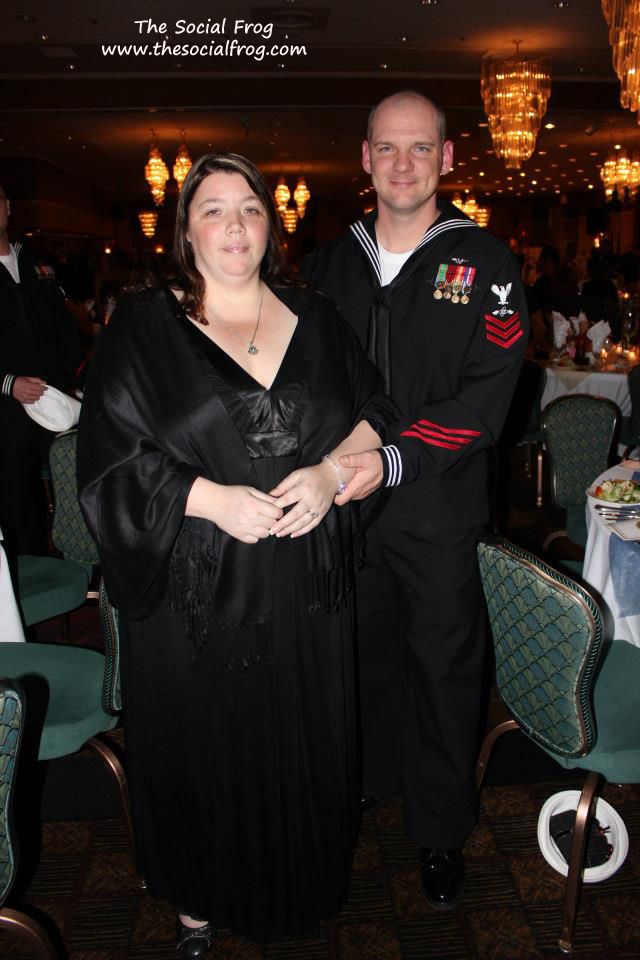 In the 11 years we've been married and in the military we've never gone to a Navy Ball. Honestly, when it comes around we always seem to think about it last minute and then of course I never have a dress and the list goes on…
We talked about finally going this year and there was a dress "shop" run by an American off base…Okay, not really a dress shop but his wife sold dresses to us that she purchased. So, I knew I'd be able to get one for the event.
In September while getting my hair done, my hair dresser told me she had a dress for me to try on, tried it on, looked wonderful and it was mine. Now I had my dress and no more worries.
I wore my shawl all night with my dress because a week before or maybe it had been 2 weeks before I got a nasty bruise on my arm and well it was still very ugly. The shawl fixed that problem.
I did not know what to expect about the Ball, there is not much information out there about it. Now that I've gone and experienced it, it really is not a big deal even though it is made out to be. I mean, it is a celebration of the birth of the Navy but aside from that it is a bunch of long, drawn out speeches by people who's names I don't even remember.
We had fun. There was dancing, a DJ. The food was delicious as I expected as I love the the steak from our on base so called steak-house. We did dance to a few songs, had a few drinks, was there for many hours, then called it a night.
Would I go again? Sure, but the next time I will not stress out about silly little things some woman seem to make a huge deal about. It was a party, it should be fun, that is all